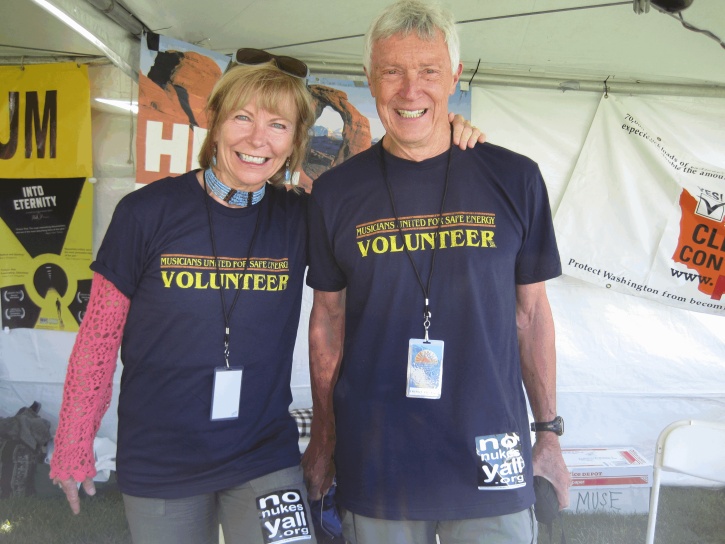 Bob Archibald, Co-Chair
Bob has more than twenty-five years experience as a business executive and entrepreneur. He founded and headed two companies and served on the executive teams of two others. His formal training is in the social and behavioral sciences. It led him to become a consultant and advisor to business executives where he served as a facilitator, advisor, and coach to executives and management teams in large and small companies. Early in his career, Bob served on the faculties of Psychology, Management, and Marketing at Ohio State University and as Director of Counseling and Consultation Services on campus. Bob holds a Ph.D. from the University of Utah and is a licensed Psychologist.
Mary Ellen Navas, Co-Chair
Mary Ellen has more than twenty-five years of direct organizational experience in large corporations, small businesses, and government institutions. As both a senior manager and as a consultant, she has initiated and led market development, organizational change projects and run profit centers. For 25 years, Mary Ellen served as a Senior Manager with AT&T where she led a variety of teams and departments responsible for product development, product management, and marketing. Mary Ellen earned her BA at Mary Baldwin College in Staunton, Virginia and completed coursework toward a Ph.D. in Clinical Psychology at Virginia Commonwealth University in Richmond, Virginia.
Craig Buschmann
Craig Buschmann earned a degree in mechanical engineering and worked in Bolivia, Barbados, and the Gulf of Mexico before attending law school at Boston University. He is a member of the Utah State Bar and a partner at Ramey & Schwaller LLP. He has practiced intellectual property law in Utah for over a decade, specializing in mechanical and electromechanical technology, as well as chemical and energy practices. Craig has been a longtime supporter of HEAL and previously served as a Special Advisor to the Board for energy issues.
Christy Clay
Christy has lived in Salt Lake City since 1997, when she took a job with the non-profit Utah Society for Environmental Education (USEE). For three years she served as USEE's Programs Director, working with schools along the Jordan River to integrate research-based science and environmental education into daily curriculum. In 2007, she earned her PhD in Biology from the University of Utah. Since then she has been a professor of Environmental Studies and Biology at Westminster College. At Westminster, Christy helps students find their place in the world of environmental science and civic engagement, which includes working with organizations like HEAL Utah. In her free time, Christy can be found working in her garden, trail running or mountain biking, or working as a community organizer for social and environmental justice causes.
Jeff Clay
Jeff has had a long and diverse career spanning advertising/public relations, petroleum chemistry, and information technology. From 1995 to 2008 he developed the IT department for a local pharmaceutical company and led multi-national software implementations as a project manager. Currently, he splits his time between his landscape/travel photography business, a portrait/event photography partnership, and also acts as an Internet/IT consultant for small nonprofit and for-profit businesses. He began working as a volunteer for HEAL Utah.
Sophie Hayes
Sophie is a Salt Lake attorney and a member of the Utah State Bar whose work focuses on public utility law and transitioning Utah's electric power mix from coal to cleaner, more flexible and affordable resources. She is currently Senior Staff Attorney at Western Resource Advocates in their Clean Energy Program. From 2010-2018 she was a staff attorney at Utah Clean Energy where she provides direction and legal expertise for multiple regulatory, rate-payer, policy, and advocacy initiatives involving the Public Service Commission, PacifiCorp, and the Utah State Legislature. She received her Juris Doctorate in 2009 from the Reuben J. Clark School of Law at Brigham Young University, where she served on the Law Review. During law school, she had an internship with the Department of the Interior's Office of the Solicitor and immediately after graduation she was a legal fellow at the Southern Utah Wilderness Alliance.
Zachary Michalk
Zachary is a former-Texan who came to Utah for the incomparable access to the mountains. He graduated from Texas A&M in 2013 with a Bachelor's of Science in Urban and Regional Planning. Today, he is an environmental planner with Ecology and Environment, Inc. where he focuses on solar and wind projects, the National Environmental Policy Act and the Federal Energy Regulatory Commission, and military land use. He enjoys skiing and hiking with his Weimaraner, Amos.
Sophia Nicholas
Sophia Nicholas is the Communications Manager for the Salt Lake City Sustainability Department (aka "SLCgreen") where she manages the public outreach platforms and activities for the capital city's sustainability initiatives. This includes waste & recycling, food access programs, the SLC Climate Positive plan, and others. She previously had the pleasure of working on HEAL Utah's staff from 2008-2016 as the first development director and then associate director. She's passionate about protecting Utah's environment, engaging people in actions to safeguard the planet, and continuing the strengthen HEAL Utah's community of inspired activists and supporters. She grew up in Salt Lake City, attended college in Massachusetts, and joined the HEAL Utah Board in 2018.
Rachel Posner
Rachel is a yoga teacher with her own private practice, as well as a business developing yoga training curriculums and running retreats. She has offered yoga therapy since 2001 and specializes in combining yoga with other wellness therapies. In particular, she has taught yoga to a variety of student populations experiencing or recovering from trauma, traumatic brain injury, anxiety, depression, grief, cancer, and fibromyalgia. She also developed a yoga-focused curriculum for survivors and perpetrators of domestic violence. Previous to this, Rachel earned her MA in counseling/psychology and was a high school counselor in Chicago, where she created mindfulness-based wellness programs for groups and individuals. For five years, she also guided contemporary nature-based wilderness rites of passage programs for the Animas Valley Institute. She has been involved with HEAL since 2012.
Dee Rowland
Dee spent 25 years directing the Peace & Justice Commission for the Salt Lake Catholic Diocese. A long supporter of HEAL causes, her volunteer efforts also include chairing the boards of the League of Women Voters, Utah Issues, Utah's Health Insurance Risk Pool, and the Gun Violence Prevention Center of Utah. Some of the many other boards Dee has served on include United Way of Salt Lake, the Utah Foster Care Foundation, and Utah Safe Drinking Water Committee. She has also spent time in Kazakhstan, Kenya, South Sudan, and the former Soviet Union to advocate and provide relief services. A proud mother of grown daughters, Dee enjoys tennis, singing, hiking, and sailing in her spare time.
Myron Willson
Myron is the Director of the Sustainability Resource Center at the University of Utah. He works with students, faculty, and administration to change the culture of the institution to help incorporate sustainable practices by reducing building energy use, increasing water efficiency, air quality programs, waste reduction, urban agriculture, social justice, and green purchasing to name a few. In addition, his role also includes working with faculty and student researchers to utilize the campus as a living laboratory for sustainability. Prior to that role, he worked for about 30 years in green architecture and planning.
Paul Zuckerman
Paul joined the HEAL Utah Board in October of 2016 after being a dedicated supporter and volunteer in recent years. As a recently retired teacher, Paul has enthusiastically jumped on board to be part of HEAL's important work. He's written letters to the editors, attends rallies and community events, fundraises, and is willing to fill just about any role to help fight for clean air and renewable energy.