In the early 1990s, the United States Army proposed to destroy old and leaking bombs, land mines and missiles filled with a deadly nerve agent. In Utah, where 45% of the entire U.S. stockpile of chemical weapons was located, the Army wanted to incinerate this deadly material at the Tooele Army Depot near the towns of Tooele and Grantsville, Utah.  
Initially, Utah residents were hardly questioning the effects that this inceration might have on the workers and people living downwind of the Army Depot.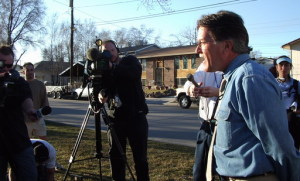 But a few brave residents of Grantsville started to attend hearings, ask tough questions, and encourage others to get involved. These citizens created a grassroots organization called Families Against Incinerator Risk (FAIR). FAIR worked with whistleblowers from inside the Depot to take the Army and its contractor to court, get the weapons destruction site moved further from the population, and upgrade the safety requirements and processes. But FAIR didn't stop there. Shortly after forming, they also took on some of the worst polluters in Utah by campaigning against both Magcorp and the Davis County Garbage Incinerator who were releasing dioxin, a pollutant that had led to the emergency evacuation and eventual permanent abandonment of the town of Times Beach, Missouri in 1983.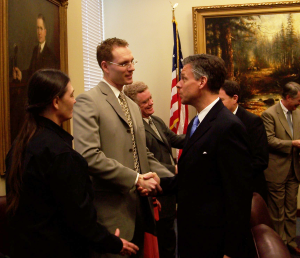 While taking on these polluters, FAIR realized that Utah's Great Salt Lake desert was increasingly being targeted by commercial interests both within and outside the state as a site for the disposal of the nation's radioactive waste, despite the fact that Utah had never benefited from nuclear power. To protect Utahns from these predatory corporations, FAIR expanded its scope and, in 2001, became the Healthy Environment Alliance of Utah (HEAL Utah).
Since then, HEAL Utah has identified other major environmental threats to the health and safety to Utah's citizens and its environment. Accordingly, HEAL expanded its mission throughout the 2000s and 2010s to include clean air, renewable energy, and climate change.
Today, HEAL works with grassroots advocates, community groups throughout Utah, and state and local policymakers to prevent the contamination of Utah's natural world that puts our health at risk and to create a cleaner and healthier future for generations to come.
Learn more about what HEAL does today in our about page and learn more about HEAL's early history in the book Canaries on the Rim by our co-founder Chip Ward.
In the late 1970s Chip Ward and his wife left the Sleeping Rainbow Ranch in Capitol Reef National Park to raise their children in the classic small-town American setting of Grantsville, Utah. There, on the edge of the Great Basin Desert, disturbing tales of local sickness and death interrupted an idyllic life. A seven-year quest to understand a hidden history of ecocide followed. Canaries on the Rim is Ward's firsthand account of that quest and how lessons learned in the wilderness were later applied to building opposition to toxic waste disposal, chemical weapons incineration, industrial pollution, and nuclear waste storage. The secret holocaust that is unfolding along the toxic shadow of America's Great Basin Desert is grim, but Ward's colorful and often-humorous story is not. Canaries on the Rim is a warning and a call to arms, but it is also a compelling drama and a lively primer on environmental activism. If civil action took place in Edward Abbey's West, this is the book that would result.