Thank you to all of the individuals, foundations, and businesses who donate to and volunteer with HEAL Utah and invest their time and money in helping us protect our public health and the environment.
Major Business Sponsors
Healthy Environment Heroes

Climate Champions

Smog Slayers
Waste Watchdogs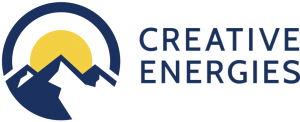 Other 2017-2018 Business Supporters

*These businesses have given financial or in-kind gifts from $100-$999 in the past year
1% for the Planet
Beehive distilling
Glasers Wine and Spirits
Good Food Gluten Free Bakery
Investment Management Consultants
Kiitos Brewing
Mazza
SEEK Studio
Smith Optics
Soundwell SLC
Streamline Industries
The Falls Event Venue
Total Building Commissioning — Susan Marshall
Uinta Brewing
Willow Canyon Outdoor, Kanab
Current Foundation Grantors
Cultural Vision Fund
David Kelby Johnson Memorial Foundation
ESRR Impact Endowment Fund
George S. and Dolores Doré Eccles Foundation
ICSEF Fund
Independent Council for Safe Energy Fund
Kanter Family Foundation
Mellen Foundation
Memton Fund
Patagonia Outlet (Salt Lake City)
Rockefeller Brothers Fund
Western Clean Energy Campaign
Please fill out a business interest form or reach out to HEAL Utah's Development Director, Hannah Whitney, if your business or foundation is interested in supporting HEAL Utah at hannah@healutah.org. Please see our donate page if you wish to make an individual gift.