Wishing you could donate more but need to watch your budget? By using creative routes to raise money for HEAL, you are able to increase awareness in your community and get others involved at the same time. Below are some ways our supporters' have found to further their impacts.
Social media
Host a birthday fundraiser on Facebook or share our online donation link with family, friends, and your network on places like Twitter, Facebook, and Instagram.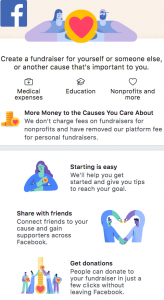 Business sponsorship
Get your business involved in the community by sponsoring one of our major events. Learn more about being a Climate Champion, Smog Slayer, or Waste Watchdog on our

Supporters

page.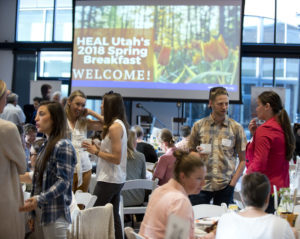 Matching gifts through your employer
Check with your employer to see if they match employee nonprofit donations and set it up today!
Compete for a cause
If you have an upcoming charity race or other events where you can designate an organization, consider raising money on HEAL's behalf for your competition (you'll do great!).
Fundraise
You can donate the proceeds of any event to HEAL — whether it be a bake sale, an office competition, or danceathon.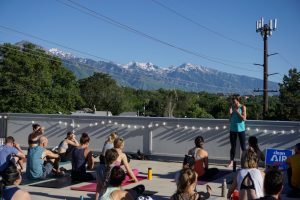 Shop to give
By picking HEAL on places like

AmazonSmile

or at Smith's, anything you purchase automatically gives to HEAL.
Wedding registry
Adding us to your wedding registry is a great, alternative way for guests to give on your special day by donating to a cause in your honor.
Host a gathering
Want to gather your network together to learn more about HEAL and ask them to give? Please reach out to us directly and we can help make it happen.
Don't forget, you can also…
Give online
Become a monthly sustainer
Create a recurring monthly donation. Set it up once – just check the "Make recurring donation" box and select the monthly amount you want to give – and don't worry about it again until your credit card expires (we'll send you a reminder). 
By giving at least $10 a month as a sustainer, you'll receive one free ticket to our annual spring breakfast and fall party events. And if you give $45 or more a month, you'll automatically get two free tickets to both of these amazing events! Just reach out to us for a registration code once these events are public.
In addition, as a sustainer, you'll receive special invitations to occasional Changemakers gatherings. At Changemakers, we go beyond what you read in our emails or see on the news, spending the evening diving deep into our current campaigns and what's next. Attendance is intentionally kept small to allow for meaningful conversation and individual connection.
Give by phone or mail
Donate by calling us at 801-355-5055 or by mail (please send to HEAL Utah, 824 S 400 W, Ste B111, Salt Lake City, UT 84101).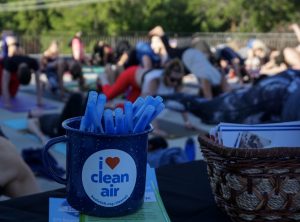 Thank you for believing in our work and supporting HEAL. Making a donation, through any of these methods, is an important way to support HEAL. As a donor-supported 501(c)(3) nonprofit that receives no government funding, our ability to pursue positive solutions and resist environmental threats depends on your donations.
*All donations to HEAL Utah are tax-deductible to the extent allowed by law.
Please contact HEAL Utah's Development Director, Turner Bitton, with any questions, turner@healutah.org.